World Stars Salsa Festival
avril 28 @ 8h00

-

mai 2 @ 17h00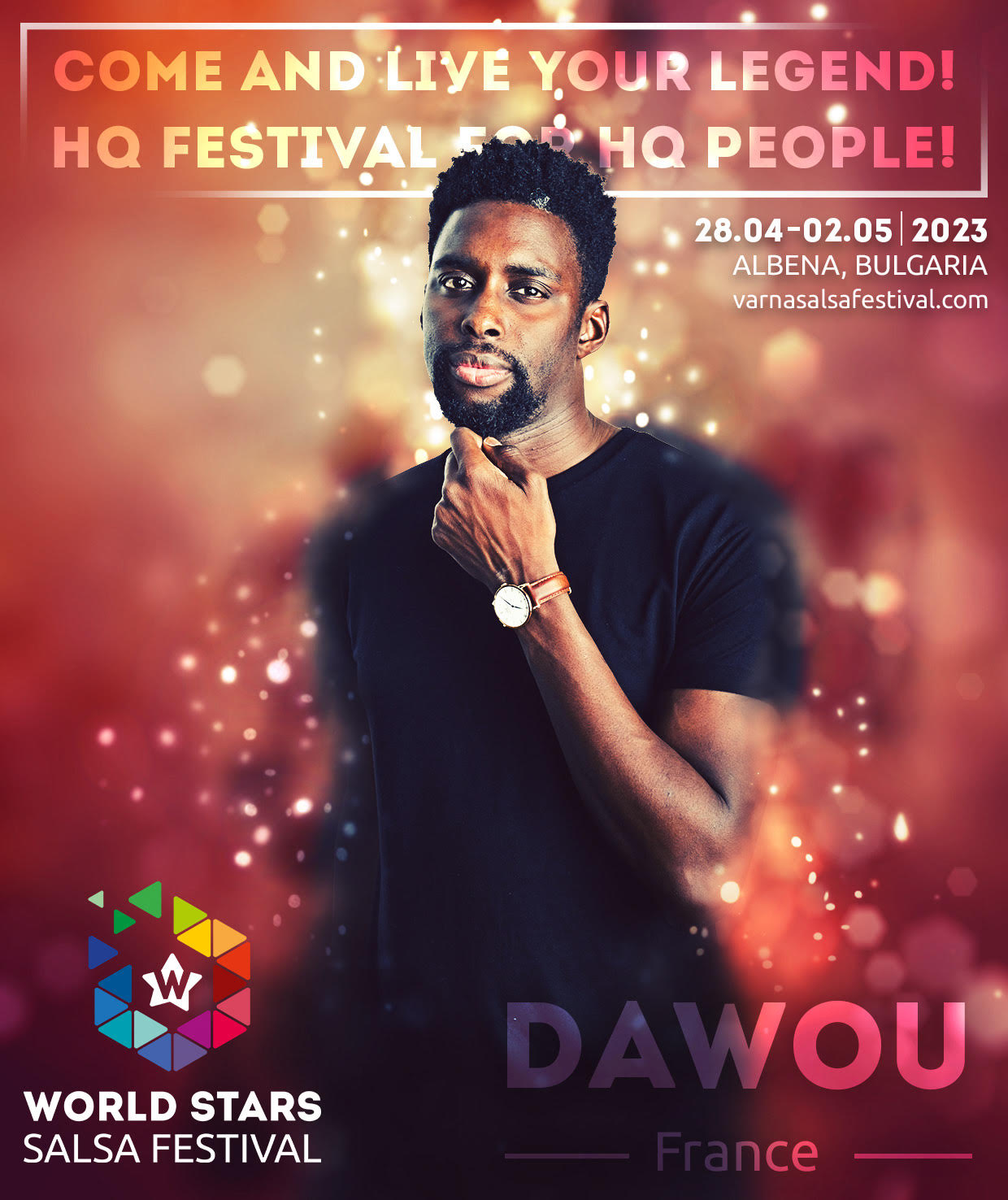 Dear Friends,
It is a big honor and pleasure to present to you the "World Stars Salsa Festival – Albena"!
*Dates: 28 Apr. – 02 May 2023
*Place: Hotel Maritim Paradise Blue 5*- Albena Resort
►ALL UNDER ONE ROOF!
World Stars Salsa Festival – Albena is an unique event on the territory of Varna, which gathers at one place not only representatives of the leading Salsa Clubs from the country and Europe but THE WORLD'S MOST FAMOUS SALSA, BACHATA & KIZOMBA STARS !
► World Stars Salsa Festival – Albena is not an ordinary Festival or just another Salsa event.
Four festival days will turn into a FIESTA for all of you.
► THE FUN IS GUARANTEED!
4 unforgettable days, enriched with lots of emotions, glamorous show programmes, hot parties till dawn, special classes, live concerts, trips and many pleasant surprises.
4 days non stop parties and entertainment!
Become a part of the experience!
Because…this doesn't happen every day!
██▓▒░░
CONCERT
▒░▒▓██ :
►Maykel Blanco y su Salsa Mayor (Cuba)
██▓▒░░
 M.C.
▒░▒▓██ :
►Farid Ferchach (France)
██▓▒░░
SALSA
▒░▒▓██ :
► Yamulee (USA)
► Bersy Cortez (Venezuela)
► Tania Cannarsa (Italy)
► Super Mario (UK)
► Fadi Fusion (Spain)
► Charlie & Veronica (Spain)
► Yoandy Villaurrutia (Cuba)
► Noelia & Irena (Spain)
► Guateque Dance Company (Netherlands)
► La Negra Tomasa (France)
██▓▒░░
SALSA DJS 
 ▒░▒▓██ :
►Dj Willy The Viper (France)
►Dj Fabrizio Zoro (Italy)
►Dj Rumbero (Peru)
►Dj Dmitri (Jordan/Germany)
►Dj Sabha (Dubai)
►Dj Crazy Joe (Dubai)
►Dj Romy (Romania)
►Dj Vihren (Bulgaria)
██▓▒░░
BACHATA
▒░▒▓██ :
► Marco & Sara (Spain)
► Antoni & Belen (Spain)
► Gaby & Estefy (Spain)
► Pocahontas (Spain)
► Farid (France)
██▓▒░░
BACHATA DJS 
 ▒░▒▓██ :
►Dj Khalid (Sweden)
►Dj David Pedron (France)
►Dj Boris (Bulgaria)
██▓▒░░
KIZOMBA
▒░▒▓██ :
►Jp & Stephy (France)
►Dwe & Gaby (Netherlands)
►Dawou (France)
►Mo Tora (Egypt)
►Pocahontas (Spain)
██▓▒░░
 KIZOMBA DJS 
 ▒░▒▓██ :
►Dj David Ruela (Netherlands)
►Dj Pzl (Bulgaria)
██▓▒░░
 MEDIA 
▒░▒▓██ :
►Social Dance TV
►Latin Dance Photo
██▓▒░░ 
SHUTTLE BUS
▒░▒▓██ :
https://varnasalsafestival.com/shuttle
██▓▒░░ SPONSORS▒░▒▓██ :
►Albena Resort, Bulgaria
►Ali Duranli