DUBAI KIZOMBA FUSION
janvier 19, 2024 @ 8h00

-

janvier 22, 2024 @ 17h00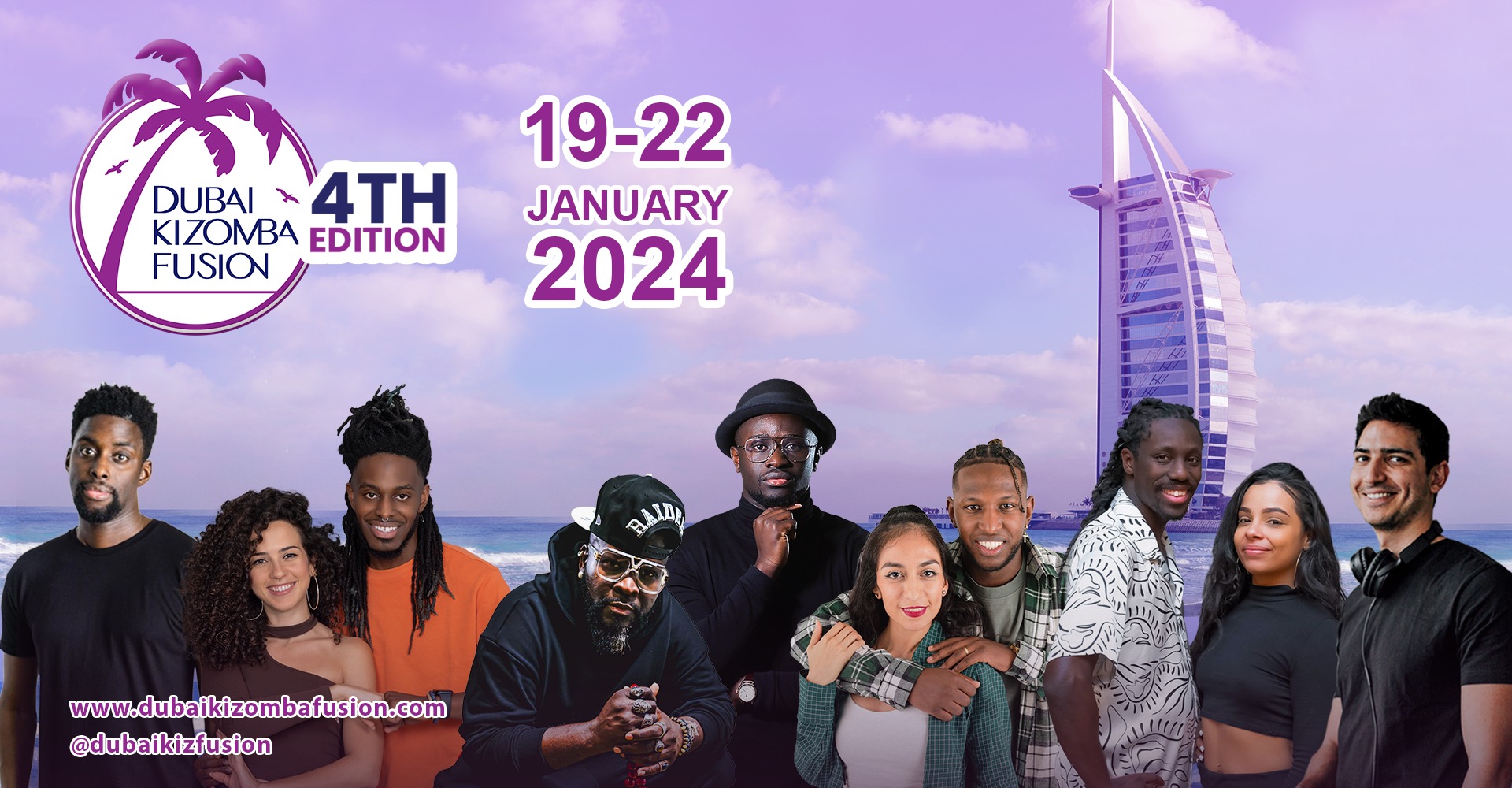 DUBAI KIZOMBA FUSION
19-22 JANUARY 2024
VISIT DUBAI & DANCE KIZOMBA!
Join us for an unforgettable dance holiday experience in Dubai!
What to expect:
World Famous Artists & DJs
Intensive Workshops
3 Kizomba Parties
3 Afternoon Socials
Desert Safari on Monday 22nd
Sightseeing Day on Tuesday 23rd
LINE UP
Audi & Laura (Spain)
Dwe & Gaby (Netherlands)
Iron Mams & Moorea (Switzerland & France)
Ledoux Kingsman (France)
Dawou (France)
DJ Paraiso (France)
DJ Iron Mams (Switzerland)
DJ Bass (Dubai)
TICKETS & HOTEL
Full Pass —> €126 / AED500
Party Pass —> €88 / AED350
Desert Safari & City Tour —> €95 / AED380
Hotel room with breakfast —> €92 / AED370 per night
Event venue: Iridium Building, HC Floor. 
https://goo.gl/maps/MbDmdJfzE4jE6P4j8
Main hotel: CityMax Hotel Al Barsha at the mall.
Pick up and drop off for the safari and sightseeing will be from and to the main hotel.
Link to book tickets and hotel
https://my.weezevent.com/dubai-kizomba-fusion-4th-edition
Link to create your DKF profile picture 
https://twb.nz/dubaikizombafusion2024
YOU CAN FLY TO DUBAI FOR LESS THAN 100 EUROS with WIZZAIR!
You would land in Abu Dhabi and they offer a 1 hour bus shuttle to Dubai for €9 only!
www.wizzair.com.
For more information contact dubaikizombafusion@gmail.com.