Tarraxo & UrbanKizz Weekender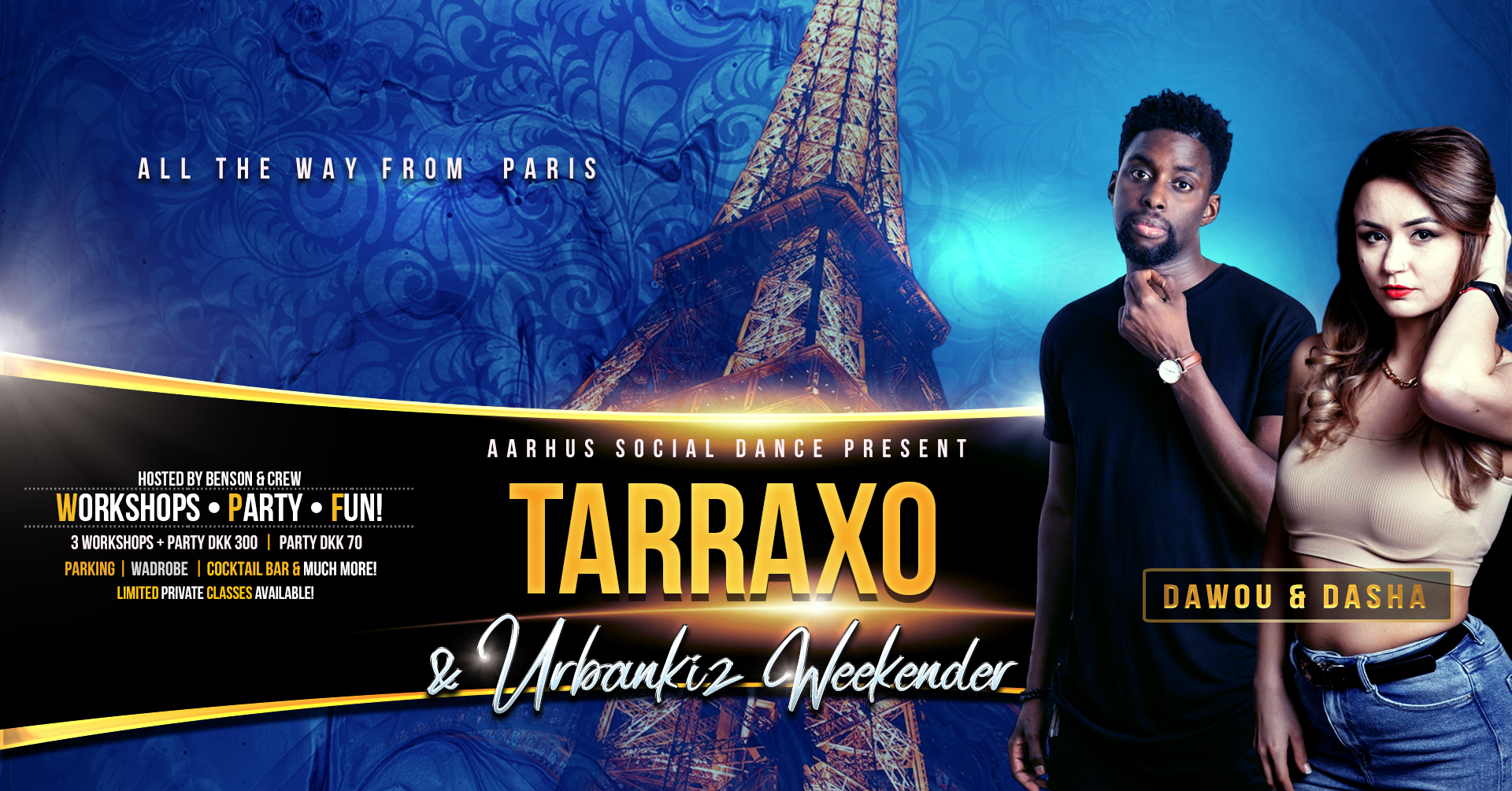 To be the best, you have to learn from the best 
That's why it's my pleasure to introduce Dawou and Dasha from Tarraxo school in Paris. They are simply one of the best in the Taraxxo world right now!
This event involves 3 intensive workshops on everything you need to know about Tarraxo body movements, posture, attitude and fun with it.
After workshops, we will have a party with mainly UrbanKiz and Tarraxo music
Dawou and Dasha are super excited to come to Denmark to have a chat, a dance and an experience of the life time with you all so plan not to miss this opportunity!
Location: To be annonced
Prices
3 workshops + Party: 300 DKK
Party: 70 DKK
Private classes: 600 DKK (Limited sessions, Will on sunday 29th January)
For booking your pass: contact me
Hope to see you soon