Hot Sensation Dance Malaga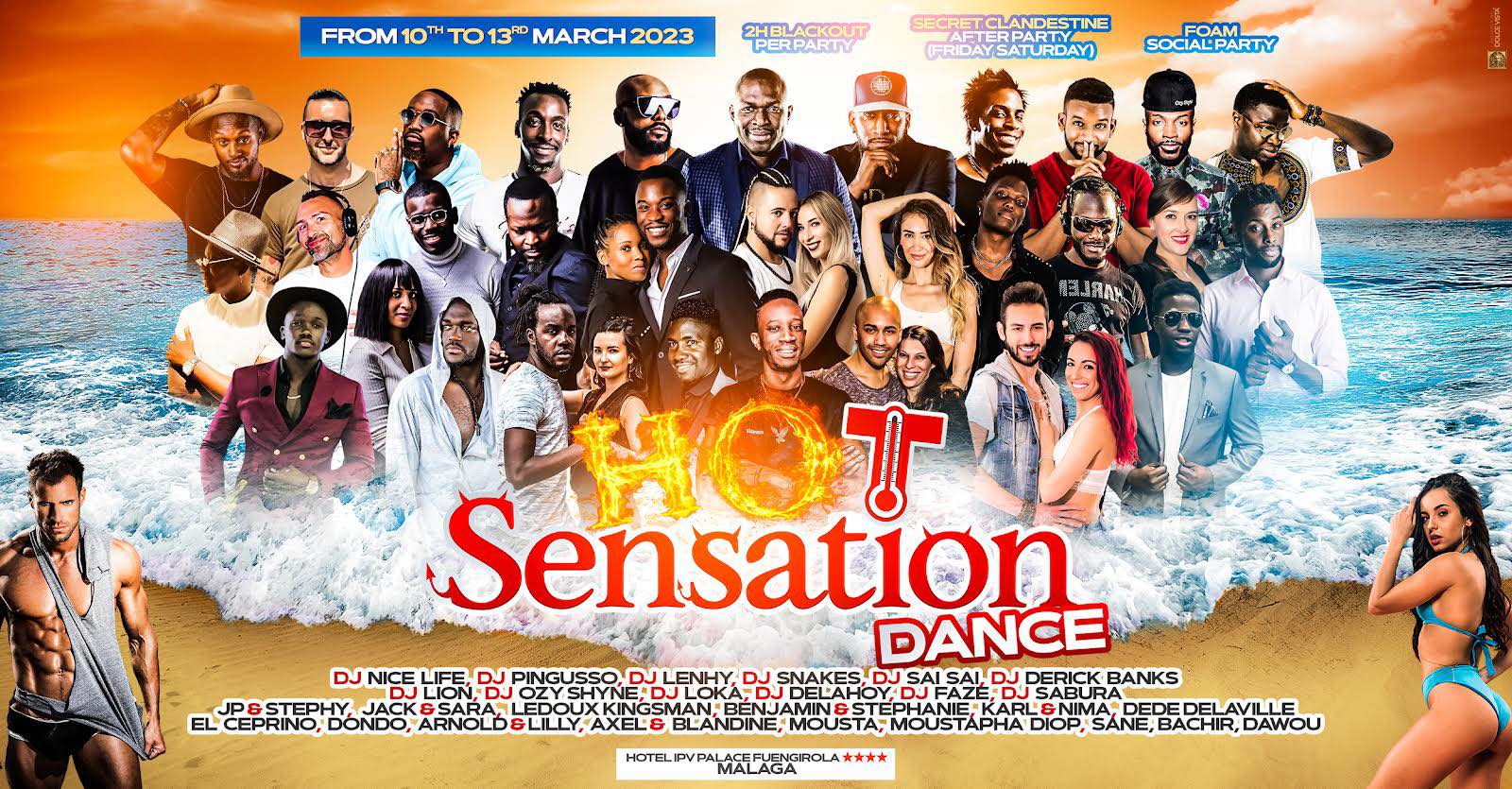 ARTISTS
DJS 
DJ PINGUSSO
DJ LENHY
DJ NICE LIFE
DJ OZY SHYNE
DJ SAÏ SAÏ
DJ SNAKES
DJ DERICK BANKS
DJ SABURA
DJ DELAHOY
DJ ICHIGO
DJ LOKA
DJ LION
DJ FAZE
TEACHERS
DAWOU
LEDOUX KINGSMAN
JP & STEPHY
JACK & SARA
BENOIT & SNEZHANA
KARL & NIMA
EL CEPRINO
DEDE
ARNOLD BUNDA & LILLY
BENJAMIN & STEPHANIE
AXEL & BLANDINE
DONDO
MOUSTA
MOUSTA DIOP
SANE
MASSEMBA
We are pleased to present a festival designed down to the last detail for YOU, the kizomba dancer.
Come and live an incredible experience in Malaga in March where temperatures rise to 25° during the day, the atmosphere will be hot, but very hot, forget everything you have already experienced in festivals and come and know the HAPPINESS, a weekend of real madness, a mix of all the best that kizomba can offer you.
A 4* hotel by the sea, an incredible program and a breathtaking atmosphere, heat in every sense of the word 
What happens at Hot Sensation, stays at Hot Sensation and only the participants will not regret this weekend.